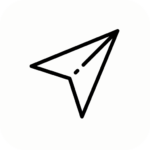 The Ski App (yet to be named) is an app for iOS that is meant to be a solution for skiers who wish to have an all-in-one app to accompany them on their ski trip.
Save information about your gear. Keep track of date of purchase - when was the last time the skis got waxed and much more. Know when the time is for new equipment or maintenance.
Track your skiing on the slopes. Keep track of your route, speed, and most difficult angle. Tweak the precision of your tracking, do you want more precise tracking or save battery power?
Keep track of your performance with your Apple Watch! Hide the phone in your pocket or backpack. Start a lap to quickly read the stats of your previous run, while still recording your whole run.
Save a list of your equipment so you know what size your bindings should be at, when you forgot your ski boots for measuring, the sizes of your skis, or other needs.
Create lists with equipment for specific occasions - ready for when you start packing.
View maps of all resorts, save your favourites and be notified when they are updated.
Get updated on the weather, snow conditions and avalanche level at your favourite resorts and before you hit the slopes.
Save your favourite and special routes on the mountain, best places to eat or have a nice picnic with a great view over the scenery.